Want To Lose Weight Quickly And Easily?
Lose weight and keep it off with Gastric Band Hypnotherapy. This is NOT a diet solution. Let me explain...
The term diet by its very definition is a temporary and strict change of lifestyle that aids weight loss. However what happens once you stop this temporary lifestyle change? Your weight goes back up to what it was – sometimes even a little higher. This is what is termed yo-yo dieting, and is extremely common due to the nature of dieting. You lead a strict lifestyle for a while, lose weight, then return to your old ways and put it all back on again. This is the wrong approach. You don't enjoy your weight loss for long, and it is potentially damaging for your physical and psychological health.
WHAT YOU NEED IS A PERMANENT CHANGE TO YOUR MINDSET THAT WILL LEAD TO A PERMANENT CHANGE IN YOUR HABITS. THIS IS EXACTLY WHAT GASTRIC BAND HYPNOTHERAPY CAN GIVE TO YOU.
Unless you've been living under a rock for the last few years you have no doubt heard about the wonders of the gastric band. The gastric band has helped millions of people around the world lose the excess weight that made them feel tired, sluggish and unattractive. However the idea of going into surgery simply doesn't appeal to many people. Even with the best trained medical staff there is always the danger of something going wrong.
Some of the complications of a surgical gastric band include:
Obstruction or blockage


Nausea and vomiting


Acid reflux


Regurgitation of food


Constipation


Diarrhea


Difficulty swallowing
What if there was a way to receive the benefits of a gastric band with none of the risks?
Wouldn't you be interested? Well now there is a way thanks to The Gastric Band Hypnotherapy Pack. This is a revolutionary product designed by respected clinical hypnotherapist Jon Rhodes DHyp who is head of the popular hypnotherapy website HypnoBusters.
Over the last eight years as a hypnotherapist Jon has helped thousands of people with a variety of different issues and it's this experience that makes The Gastric Band Hypnotherapy Pack the best product of its kind on the market.
By using hypnotherapy you can make your mind believe that you have been through the process of a gastric band fitting procedure without ever leaving your own home!
You will begin to lose weight quickly, just like if you had a surgical gastric band fitted.
What You Get in The Gastric Band Hypnotherapy Pack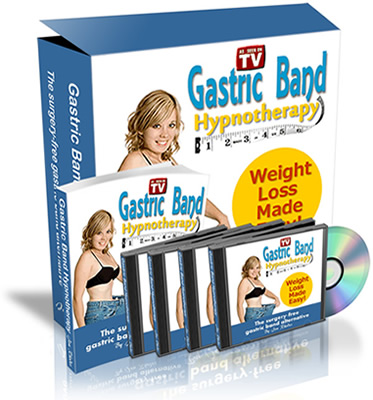 When you buy the Gastric Band Hypnotherapy pack you will receive a zip file that contains:
Gastric Band Hypnotherapy Band Fitting MP3 - Run Time: 10.32 m.s


Gastric Band Hypnotherapy Band Inflation MP3 - Run Time: 14.45 m.s


Gastric Band Hypnotherapy Band Post-Op MP3 - Run Time: 12.42 m.s


Gastric Band Hypnotherapy Reversal MP3 (should you ever wish to remove the mind band) - Run Time: 12.10 m.s

Gastric Band Hypnotherapy PDF eBook Guide - 6 Pages
Bonus!
Sensible Eating Hypnosis MP3


Exercise Motivation Hypnosis MP3
That's over $20 worth of bonus material!
(We recommend you listen to your bonus sessions after you have completed the gastric band hypnotherapy procedure.)
The total size of this zip file is 59 MB.
Delivery
This is a digital product, as such it is delivered via email immediately after payment has been made. You will receive an email containing a link to download the Gastric Band Hypnotherapy pack. Should you not receive an email link or you have trouble downloading your purchase you can contact us at the email below.

We strive to respond to all emails within 24 hours.
The Benefits Of The Gastric Band Hypnotherapy Pack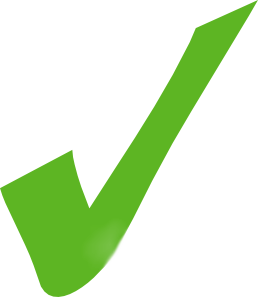 A smaller appetite - With your subconscious convinced that your stomach has a gastric band fitted you will feel less desire to eat food, and the portions you eat will be much smaller.
Quick weight loss - The great thing about the gastric band is how it facilitates quick weight loss. When you eat less calories than you burn off you lose weight. It's that simple!
Improved health and appearance - Just think about how good you'll look and feel once you've lost that excess weight.
Affordable - Not only is The Gastric Band Hypnotherapy Pack considerably more affordable than the surgical option but it is also several times less expensive than other hypnotic solutions.

Complete Confidence - You can have complete confidence in The Gastric Band Hypnotherapy Pack. Jon Rhodes DHyp was clinically trained at the London College of Clinical Hypnosis and has treated thousands of clients both offline and online over the last nine years.
Delivered Instantly - Gastric Band Hypnotherapy is a digital product which means that as soon as you complete your pruchase you will receive an email containing a donwload link.
There's no risk! - Nothing can go wrong with Gastric Band Hypnotherapy. It's 100% completely safe! And if it doesn't work for you then you are entitled to your full money back within 60 days of purchase.
"Get the surgery-free alternative to the gastric band and start losing weight today!"