Losing weight is not easy, and sometimes we have to let our hair down and enjoy ourselves. We are humans, not machines and if we lead a too disciplined life, we could rebel against our own weight loss goals. Here are some tips to help you avoid boredom whilst losing weight.
Find an active friend – If you are lucky, you may have a friend who likes to do active things, or who also wishes to lose weight. You could go to the gym, play sports, go ice skating, or runs or walks with them. Socialising doesn't have to involve drinking and eating.
Go on a pub walk – It can be a great day out walking across the countryside and visiting the pubs. Just make sure the pubs have a bit of distance between them, and you only have one drink in each before walking some distance to another. If you wanted to be scientific, you could calculate the amount of calories you have drank and compare them to the amount of calories you have burned. If you can break even then that's great – you've had a free drinking sessions calorie wise!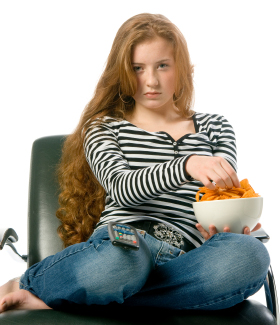 If you go for a meal – Skip the starter and the desert, and choose a main course that is nutritious but relatively low in calories. You could go online and check out their menu before you go. This way you can check out the calories of the various meals with an online calorie counter. Avoid sugar and cream if you have a coffee at the end of the meal.
Set yourself goals with rewards – This can really help keep things interesting. If you lose 14 pounds you could buy yourself a nice treat that you really want. You will feel motivated to lose the weight, and will really feel like you've earned the treat.
Get into cooking – Learn how to cook some interesting, nutritional, but low calorie meals. There are loads of places on the web where you can find great recipes. The cooking will give you something interesting to do, and trying new foods is always good for the soul.
Make some interesting low calorie drinks – Squeezing various fruits such as lemons and limes into soda water, with some ice, can make a really interesting drink. Since soda water has zero calories, the only calories are from the fruit juice.
Reduce/eliminate your alcohol intake – Alcohol contains a vast amount of calories so it is best of you avoid it. If you can't, then at least reduce your alcohol consumption and check out our tips on how to reduce your alcohol consumption.
Go somewhere you can dance – If you are the dancing type, then go somewhere you can dance. This will be fun, and will help you burn off loads of calories.
Do more hours at work – If you eat out of boredom, then perhaps you would benefit from doing more hours at work. This will give you less free time to get bored and eat, and you will still be mixing with people at the work place. You will also have more money to buy yourself the occasional treat.